Inspections, Survey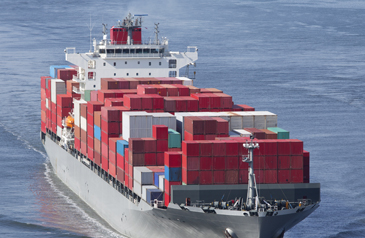 Eurofins has decades of experience in the provision of survey and inspection services in the maritime and harbour business, previously performed under the names Dr. Fintelmann und Dr. Meyer GmbH (Fintelmann und Meyer) and Dr. Schmitt und Dr. Fintelmann.  Survey and inspection activities are performed under the responsibility of a trade chemist, publicly appointed and sworn by the Chamber of Commerce Hamburg and recognised by the official authorities.
From sampling and inspection to accredited on-site and laboratory analysis we provide a wide range of services aimed at shipping companies, shipping agencies, importers, terminals, insurers and shipyards.  All our services are available 24 hours a day and we aim to provide complete solutions tailored to our customers needs.
In order to achieve and maintain high standards of health and safety in your work environment, effective cargo survey and quality control is essential for commercial success.
Eurofins' Survey and Inspection Services:
Container inspections including measurement of container atmospheres suspected of containing toxic air pollutants, e.g. volatile organic compounds (VOC) and fumigants, together with a full hazard assessment
Survey of dangerous goods and consultancy support
Control of loading and discharge operations, sampling of goods
Measurement of radioactivity, physical and chemical analysis of products
Your Industry is our Focus
For more details please have a look at our flyers on the right expertise
To find out more about our Survey, please contact:
Survey Team Hamburg, Germany
Phone: +49 163 899 6681            24 h service
Mail: hamburg@eurofins-umwelt.de
Please contact Matthias Flemming outside our business hours
Foto:©istockphoto.com:dan_prat